Geschrieben von mahom in News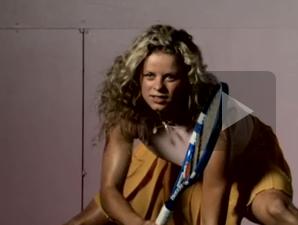 Das Video hat zwar im eigentlichen Sinne nichts mit Fotografie zu tun. Doch haben mich die Slow-Motion Aufnahmen so fasziniert, das dieses Video hier einen eigenen Post bekommt.
Die weltbesten Tennisspielerinnen, wie Serena Williams, Jelena  Jankovic oder auch Victoria Azarenka haben sich wärend des Ballkontaktes in Slow-Motion filmen lassen. Welche Kraft und Entschlossenheit in den Frauen steckt, lässt sich in der Verlangsamung bestens sehen. Was ich nun aber interessant fand, war die Lichtsetzung. In jeder einzelnen Szene sah man den durchtrainierten Körper der Frauen. Die Muskeln wie sie angespannt und wieder entspannt wurden. Man sah genau welche Muskelgruppe für welchen Aktion gebraucht wurde.
In der Fotografie kann man solche Situationen ebenfalls festhalten. Hier kommt es aber im Vergleich zum Video auf den richtigen Moment an. Das Video soll ein wenig als "Lernhilfe" dienen. Hier kannst du sehen, wann der richtige Moment zum Auslösen da ist.
Hier geht es zu den Videos auf NYTimes.com: Women's Tennis — The Beauty of the Power Game.